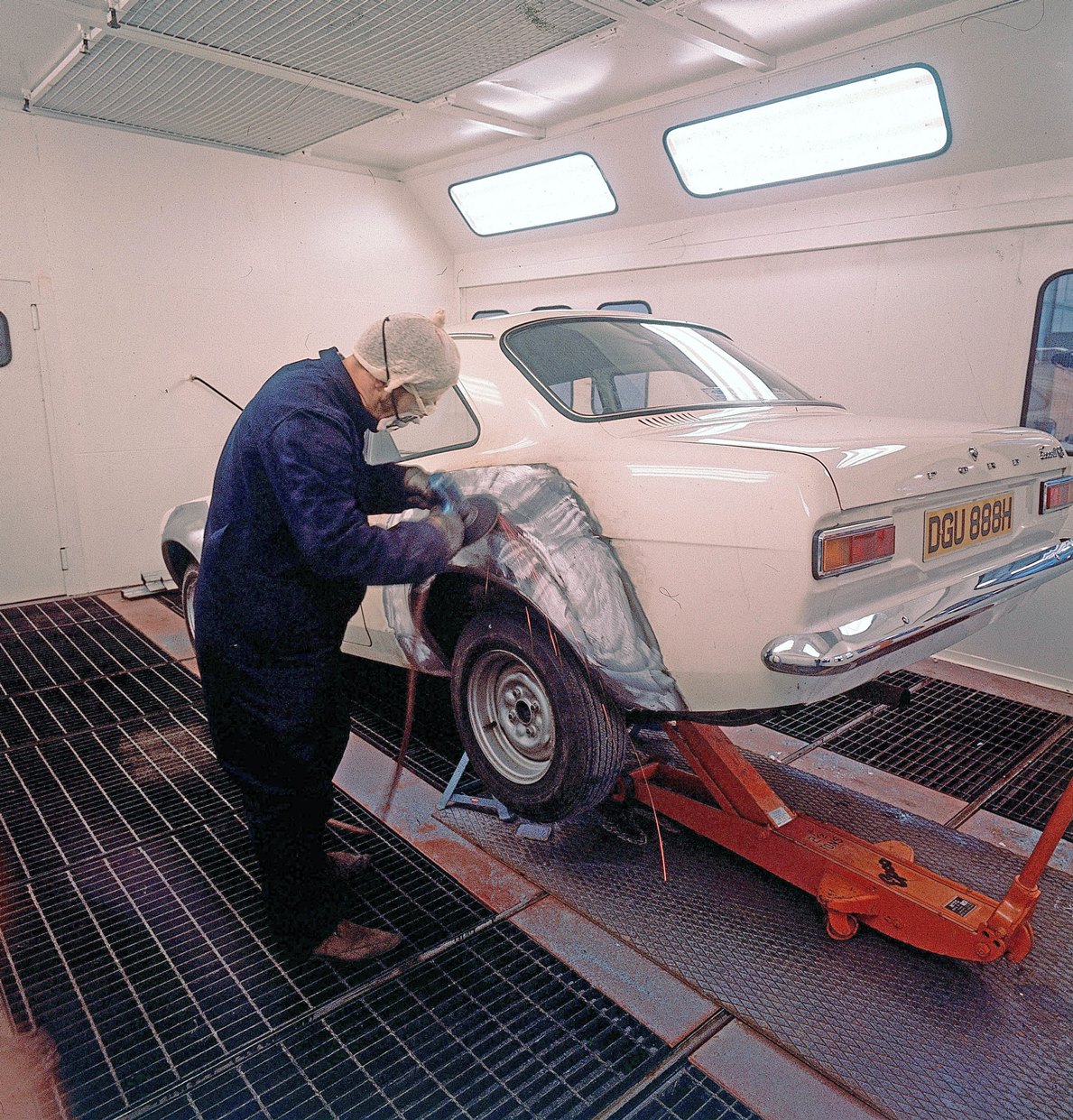 This car DGU888H was sold new to Sir Jocelyn Stevens (Editor of Queen's Magazine and Editor of The Daily Mail in the 1970's). He was later the Chairman of English Heritage.
It was purchased new as a very early RS1600. The engine failed very early in his ownership. Being one of the very first RS1600's they had problems with the cam shafts seizing in the cam carrier due to failing to chemically clean all the swarf out of the castings when they were machined. AVO staff were dispatched to a dealership to investigate the engine failure and discovered that the cams had seized, requiring major engine work. Consequently as Sir Jocelyn was a very prominent identity the car was returned to Ford's AVO Dept. where it was turned into a Test Development car. We presume Sir Jocelyn was supplied a replacement car.
The rest is history as it became the Woolmark Escort.