Category Archives: Magazine Articles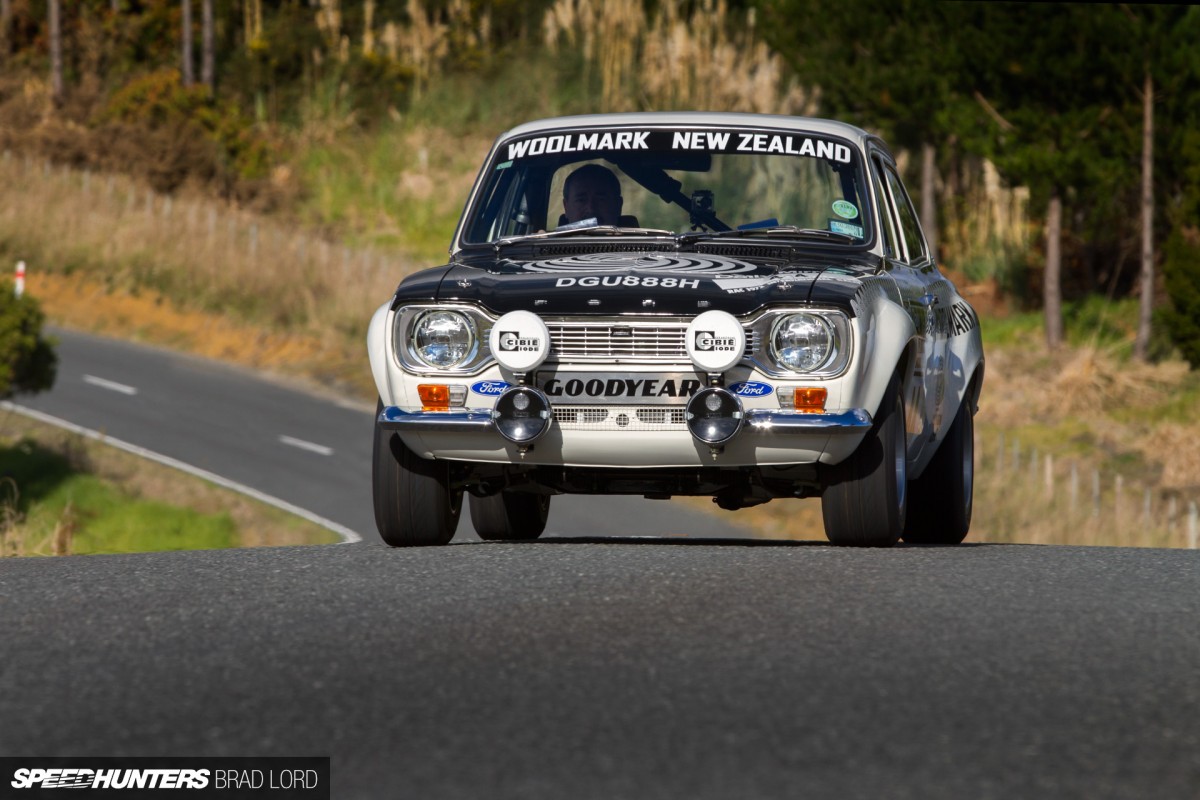 In my mind there's only one thing better than building a classic competition car, and that's building one with proper history – such is the case with this beautiful first generation Ford Escort. The story of how this particular Mk1 came about can be traced back to 1970, when an RS1600 rolled off the production line at Halewood to be delivered as a dealer car in London. Less than one year later however, it was snatched back by Ford's Advanced Vehicle Operations (AVO) department in Boreham, and turned into a Works rally test mule.
The car remained with AVO through 1971 and during that time was stolen by an employee and stripped, then recovered and pieced back together again, and tested by British rally royalty, Roger Clark. In rough condition, it was eventually purchased by New Zealand driver Mike Marshall and run in a couple of UK events in 1972, before the Kiwi was given the opportunity to rebuild the car at the AVO factory alongside the works machines of the day. The spec included an all-steel 1790cc BDA, Rocket box, and an experimental four-link rear suspension arrangement.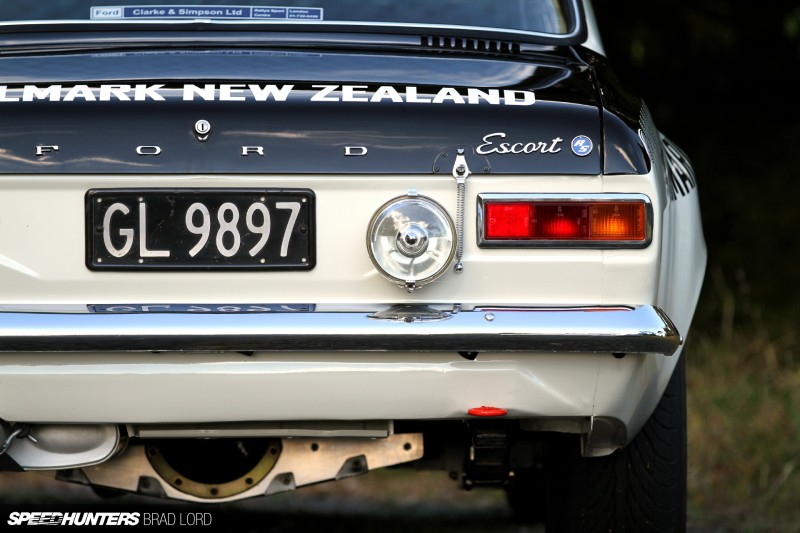 Beautifully prepared, Marshall ran the car on the '72 RAC, but ended up crashing and having to strip and rebuild the car around a new Works body shell, but this time with all the latest AVO rally gear. The car competed in two more events in the UK during 1973, before being shipped to New Zealand and eventually running in the Heatway International Rally with two other Escorts under the Woolmark Ford Team banner – one driven by Hannu Mikkola. The car had the latest 2.0L alloy BDA and ZF five-speed fitted for that event, but afterwards was switched back to the 1790cc spec and sold on.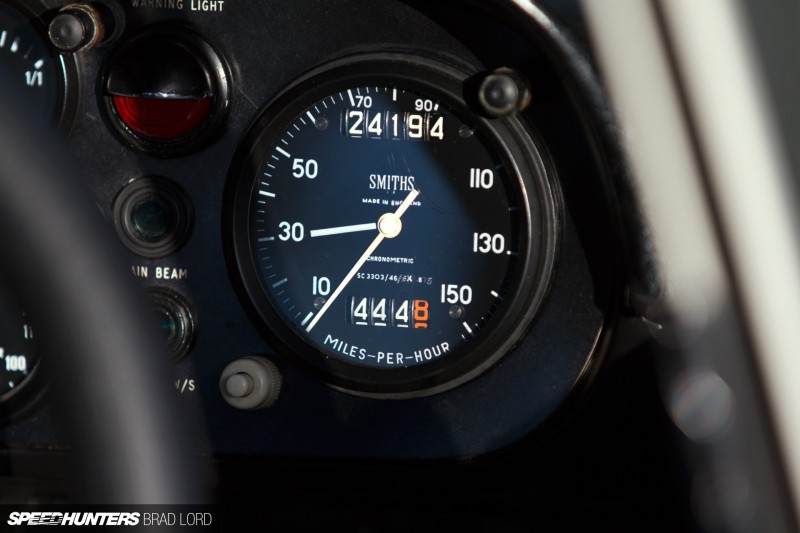 Given the nature of the motorsport, the RS1600 was continually modified, but then eventually crashed. Stripped of its running gear, it was relegated to a farm paddock in 1988, and sat that way half covered by a tarpaulin for eight years until being purchased by local rally man, Peter Bryan. Being exposed to the elements for such a long time had taken its toll on the shell and combined with the heavy accident damage, there was no way it could ever be brought back to life. Instead, over the course of more than a decade, Peter prepared a new shell to the exact same AVO specification – including full seam welding, period four-link boxes and steel bubble arch flares – and transferred over all the existing Works gear that was still intact, with the idea to revive the car to its RAC Rally specification. And the result of all that hard work is rather spectacular…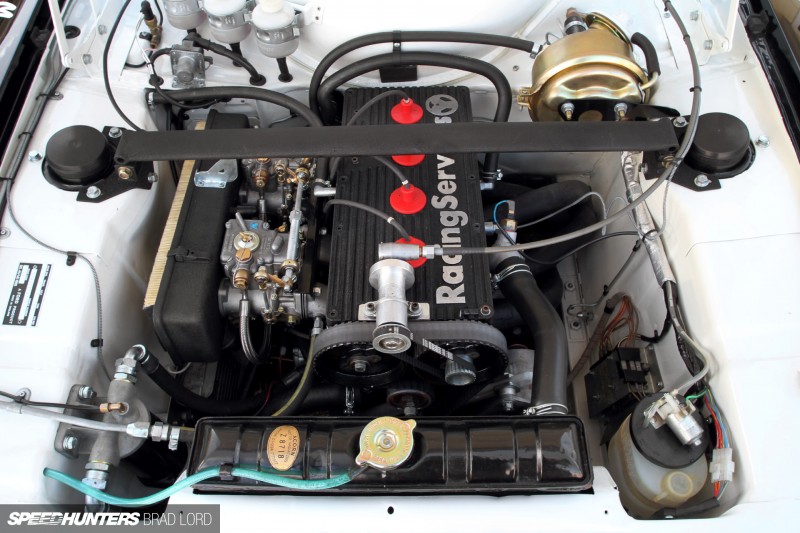 Making all the right noises under the bonnet is a 1.6L BDA that Peter pieced together from various parts he accumulated over the years. Although the DOHC 16-valve motor has plenty of good bits – such as a Holbay steel crankshaft, Weber 45DCOE carburettors and a Cosworth-based dry sump system – it's very much a temporary measure, and eventually a mechanically injected 1790cc engine (as the car would have run in the '72 RAC Rally) will find its way into the bay.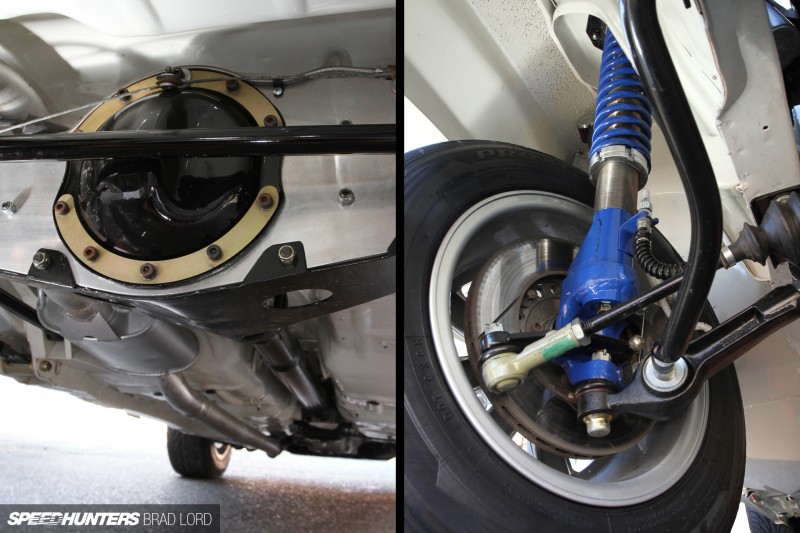 Still, with close to 170hp on tap, it's a lot of fun, as I found out when Peter threw me the keys. Drive is transferred through an AP Racing triple-plate clutch and ZF five-speed close-ratio gearbox out to a Gartrac/Atlas rear end with a ZF 4.63.1 limited slip diff, Group 4 axles and 3/4 floating hubs. The four-link set-up in the rear – which was modelled exactly from the AVO-spec shell – features Gartrac bars and Bilstein shocks with slipper-type leaf springs, while the front end benefits from Bilstein coilovers, adjustable rose-jointed lower arms and Gartrac tarmac-spec steering arms, among many more upgrades.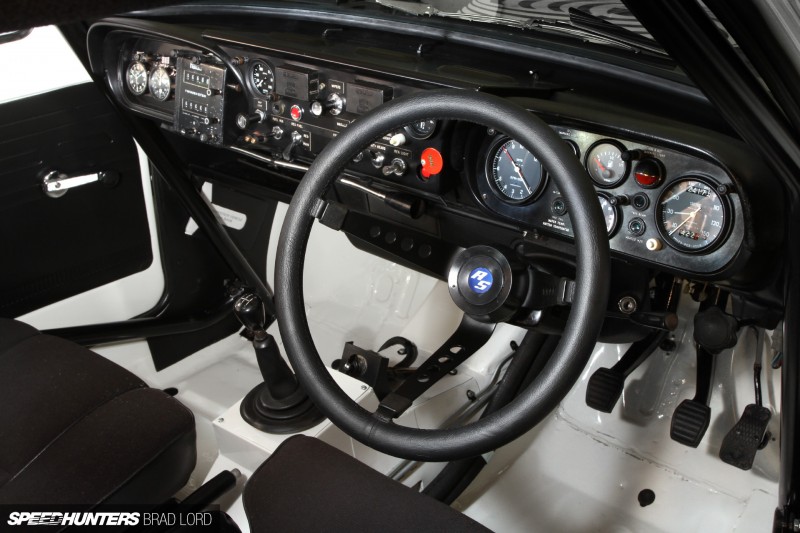 One of coolest details of the build has to be the genuine right-hand drive Works high-top dashboard complete with 150mph speedo and 12,000rpm tacho, Halda Twin Master rally meter and super-rare Heuer clock/stopwatch unit. Unbelievably, the dash was still in the car when Peter rescued it, and although it wasn't totally complete, it was absolutely able to be restored back to its original early '70s glory, complete with aircraft switchgear and warning lights.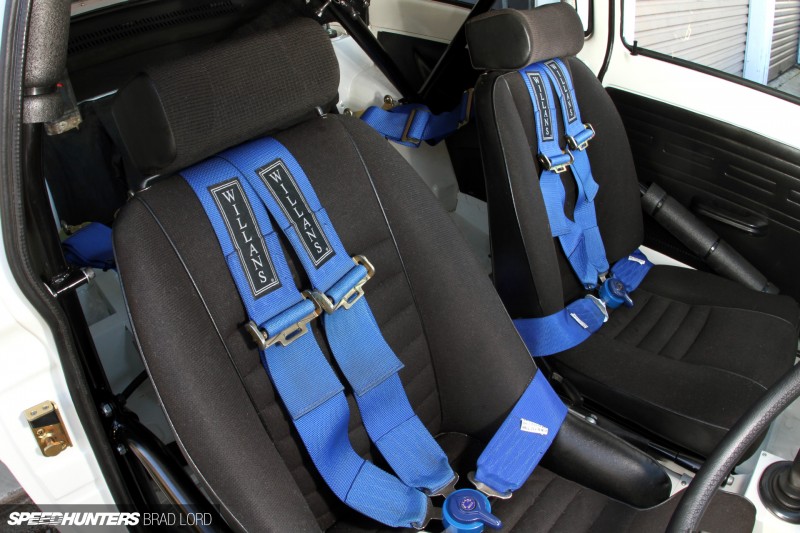 Ensuring the Escort could compete in rallies both now and in the future was a very important aspect for Peter and as such, it's been built to FIA/MSA Historic regulations. As it sits now, the only change he needs to make to bring it up to spec is to switch out the RS1600 Contours out for FIA-spec race seats with integrated headrests.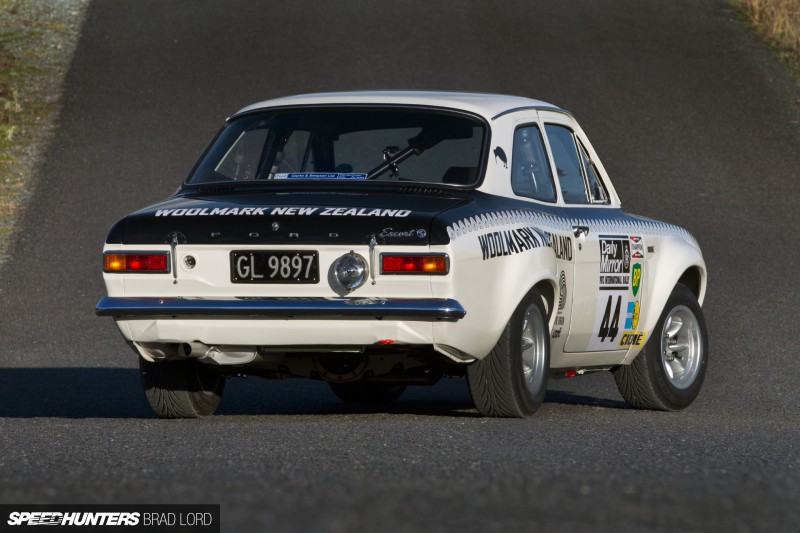 As great as the Mk1 looks from a distance, the real beauty of this build is in the details. Many of the original period fittings and fixtures were long gone by the time the original car was abandoned in a paddock, and those that couldn't be purchased, Peter made – sometimes only having old photos of AVO Works cars as a guide. All the blood, sweat and tears has definitely paid off though, because this has to be one of the coolest retro rally cars in New Zealand. Better still, Peter's not shy about using it! https://www.youtube.com/watch?v=k_CjptTnGX4
Brad Lord
brad@speedhunters.com